Berk Enterprises, Inc.

P.O. Box 2187

1554 Thomas Rd. SE

Warren, Ohio 44484

 

Phone: 330.369.1192

Fax: 330.369.6279

 
Berk Enterprises, Inc., founded by Suzanne and Harold Berk, began over 60 years ago when Harold graduated from Ohio State University and moved to Warren, Ohio. According to Robert Berk, Harold's son and current president of Berk Enterprises, his father formulated an insecticide that he named "QuicKill" and launched Berk Exterminating Company, with the city of Warren as one of his first commercial clients. QuicKill is still marketed today by Berk as an over the counter, ready to use insecticide which is sold throughout Ohio. Harold Berk also was very interested in numismatics, the study of coins, paper money and medals. This hobby developed into a second Berk company, Warren Coin Shop. A third company would later evolve, Warren Paper and Sanitation, which was the original name for what is now known as Berk Paper and Supply.
Under the current leadership of President Robert Berk, the company has made major changes and bold improvements by offering more diverse products, such as the Environ line. He has also established a well-organized warehousing complex in northeast Ohio which supports distributors and customers across the country. Another distribution center is located in Texas, and the company looks to continue expanding.
Berk Paper and Supply is a regional distributor of food service disposables, janitorial and maintenance supplies. Our product line includes paper towels, toilet tissue, paper napkins, paper and plastic bags, deli paper and wide variety of food service products. Berk Paper's fleet of trucks provide delivery of over 2,000-line items to our customer base, which is comprised of local, regional, and national accounts within our service area.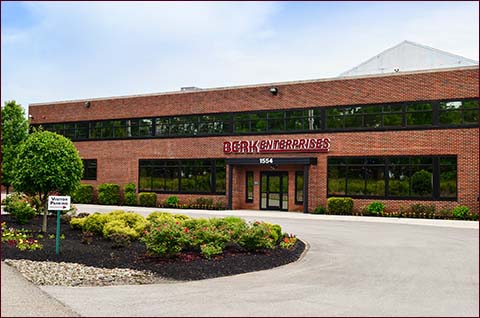 Berk Concession Supply is a fascinating business that services the amusement industry encompassing local and state fairs, carnivals, waterparks, zoos, and other outdoor entertainment centers and venues. We provide stock and custom designed souvenir cups, paper plates, novelty drink ware, and many other food service products. We boast an in house, fully staffed graphic design studio that assists our customers in creating an infinite level of customization. The business continues to grow at an incredible pace, due to creative ideas and the yearly addition of new items to our product offering. All of these items are introduced to bring flash to, and boost profits for, our customers and network of coast-to-coast distributors.
Berkley Square was founded in 1987 with just a few select products. In the late 1990's, a worldwide search began for the best valued polypropylene and polystyrene disposable cutlery. Today, over 400 different products are stocked in our Warren, Ohio, facility, including an extensive line up of bulk, wrapped and imported cutlery kits. Also available are a variety of straws, cups, and many other food service items. In keeping with the tradition of customization and creativity, Berkley Square custom designs and prints cutlery kits, as well as specialty retail packages. The medium, medium heavy, heavy, and extra heavy products in White, Almond, Black, and Clear sorted in every imaginable combination in kits, makes Berkley Square a single source provider for our customers.
Berk also recognized the need for "greener" alternatives to the traditional plastic cutlery and Styrofoam plates and launched our Environ line, consisting of corn starch cutlery and a sugar cane-based line of plates, bowls, and clam shell food container options.
Berk Brands